This Challenge Is For Anyone Who Wants To Dramatically Transform Their Body or Get Way More Fit In The Next 6 Weeks…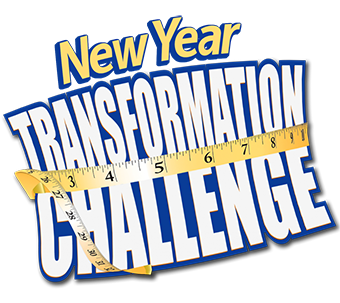 (See FAQ at bottom of page.
Email or Call me at (713) 773-0077 if you have any other questions)
SIGN UP FOR OUR FUN 6-WEEK TRANSFORMATION – NOW $297 – BUT NOT FOR LONG!

Don't miss out on your chance for change…
TRANSFORM YOUR BODY. GET COOL PRIZES.
4 Winners!
Most Weight Lost
Most Body Fat % Lost
Most Improved Muscular Strength/Endurance
Most Improved Cardiovascular Endurance
Prizes Include:
1 month of group training
$250 cash prize
100 Training Gift Cards
A "FitBit" Activity Tracker
My name is Ron Russell, and I've been improving the health and fitness of SW Houston residents for nearly two decades. Now I'm ready to help put all of that hard-earned experience to use for you, with an entirely customized approach to training that can and will produce weight loss success.
Your program is built entirely around you, your body and your goals, I never utilize a cookie-cutter approach to fitness. Plus, I make sure that our programs can always fit into your busy and demanding schedule.
When you're not with me at the studio, you can feel free to call, email, or text at anytime of the day or night with questions, and you'll receive on-demand support, guidance, and answers.
That's the kind of commitment I personally make you at The Body Master Fitness Studio. Get started with our SW Houston personal training and we'll help you get into great shape.
NOW IT'S YOUR TURN!
Frequently Asked Questions
This has been the most common question.
Basically, people want to know what they get for the registration fee.
Your registration fee gets you exactly that – REGISTERED.
Registration includes before and after measurements, the chance to win some cool prizes, and the celebration for all participants and their families at the end.
Given the amazing results we get with the Transformation Challenge, we're confident it will prove to be a Win-Win situation. 
Once we have a better idea of the number of participants, we'll get more details out about exact times and structure for doing the assessments.
For now, just know that the assessments will be:
Weight via a Scale
Circumference Measurements via Tape Measure
Body fat via 7-site Skinfold Test
Muscular Strength/Endurance via Push-up Test
Cardiovascular Endurance via 1-mile Walk/Run
The Transformation Challenge officially starts on Wednesday January 6th!
Make sure to like our page on Facebook HERE to get updates on the time and location of our orientation before the Challenge begins.
Winners will be chosen based on IMPROVEMENT. So, if you go from doing 1 push-up to 2 push-ups you improved 100%. If you go from doing 8 push-ups to 10 push-ups you improved 25%. As you can see, it's not about who's the strongest or most fit. It's about who IMPROVES the most.
With that being said, we're all on the honor system – NO SANDBAGGING!
Oh, in the event that you're going to be out-of-town on one of the testing days we'll look for a way to accommodate you.
If you have another question, please ask. There's a good chance someone else has that same question…
Now go get signed up!
Sincerely
Ron Russell
P.S. – I've specifically designed the workouts during the challenge to improve the areas we'll be focusing on.
P.P.S. – Join me. Have some fun. Get awesome results no matter what. REGISTER TODAY!
PLEASE CLICK THE "LIKE" BUTTON AND SHARE WITH YOUR FRIENDS…