My fitness story is unusual. It's a story of leaving a path of stability and success in a career that had grown stressful to me to pursue a path of passion that has brought far greater satisfaction than I could have possibly imagined.
I grew up in Houston. At a very early age, under the hot Texas sun, I began working as a laborer in the strenuous construction industry. Soon, I became a journeyman and through hard work and ambition, I climbed the corporate ladder and eventually found myself running several construction related companies.
I quickly felt the inherent pressure and stress associated with becoming an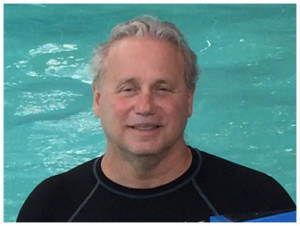 executive, especially in the rough and tumble world of construction. To lower my stress levels and maintain an even keel, I began working out at the local gym. Soon after, I was going to the gym six days a week — at times I was even going back for a second daily workout (i.e., doing "two-a-days").
As I continued to train, I became very serious about learning exercise and nutrition methods and how they affect the human body. Additionally, I looked at how people in the bodybuilding world have many of the same goals that we all share; lose fat, gain muscle and strength, increase power, etc. It became clear to me that the same techniques others and I were mastering in bodybuilding, could be adapted and customized to benefit anyone.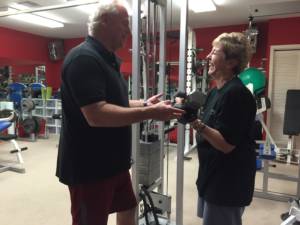 I also began to see the parallels in constructing the human body and its many systems with constructing buildings. This connection inspired me to push harder in my quest for more knowledge and information on exercise physiology, anatomy and how to improve the body. The more I learned, the more I began to find that other members in the gym were approaching me for help and advice. Some simply asked me to show them a new exercise I was currently using while others wanted help tuning their workout, diet or nutritional plan.
After a few years more in construction, a significant downturn in the economy brought my stress to new heights. The construction market had become absolutely unbearable. It was a stark contrast to the joy I experienced working out and the fulfillment I was experiencing helping other people. I made a decision right then to find a way to turn my avocation into my vocation.
With the same fervor I had approached my construction career, I sought out the necessary education, developed my skills and set out to create a place where I could remove as many of the negatives I typically found in health clubs as possible and help others with their personal training. That, however, was not enough. I also wanted to create a positive, stress-free environment for me and my clients. I'm proud to say that Body Master Fitness Studio is that environment.
These days, I am even more fervent about reading and studying everything I can get my hands on. I continue to strive to provide my clients the best possible training and advice I can basing it on the most current, credible information available. I utilize whatever techniques and modalities are necessary to help my clients accomplish their goals. These include losing weight, gaining strength, improving their diet, increasing their speed and a host of others. I am keen on safety, and I have specialized in designing programs that further my clients' abilities to rehabilitate from injuries.
My philosophy is simple: "It is important to meet people where they are in life and where they currently stand on the fitness continuum and then to teach them with care and consideration how to master their body so they can get to the outcome of a healthier, leaner, and more fit version of themselves."
FREE Body


Transformation Analysis

The Body Master's exercise programs are designed to boost your metabolism, help you burn maximum fat calories, and get you in great shape in record time! You see, there is a difference between training to burn overall calories and burning FAT CALORIES, I will teach you about this when you come in for your free analysis.
Instantly Reserve A Free Analysis
Come in and discuss your goals today!
Free Fat Loss Nutritional Meal Plan
Free Abs Secret Report
Unlimited Motivation & Support
Small Group Training
You and 3 of your friends or family can come in to: strengthen muscle and become more fit, lose fat, become more flexible, have higher endurance, have done-for-you meal plans and grocery list, and learn lifestyle changes for a healthier life.
Reserve A Complimentary Session
Join an already scheduled group for a FREE WORKOUT