Answers to some of the questions you may have about The Body Master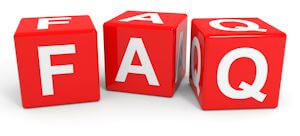 Why should I choose Body Master Fitness Studio?
You will experience total focus on you in a exclusive private studio. Also, your workouts will be conducted in a fully equipped state of the art studio. Plus all your workouts will be exciting and fun filled experiences where the outcome you receive is that you will scorch fat and build strength. Then with these successes you will be motivated to even greater heights of success.
In addition, We will share the lifestyle Bio-Hacks necessary in diet and nutrition for you to get the fastest fat loss and perfect body symmetry possible.
You can even do intense Workouts in the Body Master Salt Water Pool. With our Post Rehab services, we can help you complete Rehab from an
injury, or surgery, or a chronic physical issue.
What should I wear?
Comfortable clothes like Sports apparel that allows for full range of movement, or you can go with T-shirts with shorts, and wear sneakers to protect your feet. When in the pool, swimming apparel that is comfortable. Bottom-line, we want you comfortable and whatever you wear is fine so long as you can move and it doesn't damage the equipment fabric.
What all types of training is available at the body Master Fitness Studio?
Private Personal Training Semi-Private Personal Training S Small Group Training. Can I work out with my friend(s) or spouse or co-worker? Yes, we would be happy to work with you and anyone you want to train with.
What is the length of time for a training session?
At Body Master Fitness Studio we want you to get the best workout possible. Our sessions will last whatever the period it takes to get you the best workout, and usually last from 30 minutes to 1 hour.
Are there any gym fees as well as the fee for the personal training?
All equipment and gym fees are included in your Personal Training Package.
Where is Body Master Fitness Studio located?
7814 Nairn St Houston, Tx 77074.
Also you can see our directions page.

I have an injury and am in recovery from surgery, can you help me in completing my rehabilitation?
I am Certified as a Rehabilitation Exercise Specialist (RES-CPT) with over 2 decades of experience and I can help you. To get more information click here.
How many days a week should I plan to work out?
This depends and we can only answer this question after we meet for your Free Fitness Analysis and see where you are on the fitness continuum.
Is it possible for me to call or Email my Personal Trainer periodically at the Body Master If I have questions?
Absolutely! We love hearing from clients and stand ready via phone, text or Email to help when they have any fitness, diet or nutritional question.
It seems I've tried everything and I still can't lose weight. Is there anything Body Master can do to help me?
Many times, clients who feel they've tried everything have tried a number of exercise and diet programs, but they haven't hit on the right combination for them. This is where Body Master can step in and help. We have the experience, expertise, and know the exercise and Bio-hacks necessary to help you develop an effective diet, nutrition, and fat-burning exercise program, we will guide you through its implementation, and then to help you stay committed and motivated as you achieve your goals.
I've been weight training for a long time on my own, but I've stopped seeing any muscle gain. Can you help me?
Yes absolutely, we can help you. Plateaus are common and At Body Master, we will be able to help you push past your plateau by training you with various types of routines calculated to increase the muscle overload that leads to continued muscle gain.
How long will it take to start getting results after I start working out with Body Master?
Since everyone is different, this is a difficult question to answer; however, our experience is that most people lose weight, start feeling better and having less shortness of breath and more energy within just a few short weeks. Then, when you adhere to your program, you will start feeling stronger, seeing more significant differences in the mirror and in how your clothes fit. We love it when our clients start complaining about having to buy new clothes!
What forms of payment do you accept?
We accept most major credit cards, PayPal, checks, and cash.
Does Body Master have any type of Guarantee?
Yes we absolutely do, The Body Master Fitness Studio provides a 30 day unconditional get results or get your money back Guarantee.
I'm ready so how do I get started? Fill out our Free Analysis form or call us so you can book a time with us to come
in so we can give you an analysis of where you are on the fitness continuum and you can then share with us your fitness goals.
FREE Body


Transformation Analysis

The Body Master's exercise programs are designed to boost your metabolism, help you burn maximum fat calories, and get you in great shape in record time! You see, there is a difference between training to burn overall calories and burning FAT CALORIES, I will teach you about this when you come in for your free analysis.
Instantly Reserve A Free Analysis
Come in and discuss your goals today!
Free Fat Loss Nutritional Meal Plan
Free Abs Secret Report
Unlimited Motivation & Support
Small Group Training
You and 3 of your friends or family can come in to: strengthen muscle and become more fit, lose fat, become more flexible, have higher endurance, have done-for-you meal plans and grocery list, and learn lifestyle changes for a healthier life.
Reserve A Complimentary Session
Join an already scheduled group for a FREE WORKOUT