Houston Personal Trainer – Ron Russell
My name is Ron Russell, and I've been improving the health and fitness of SW Houston residents for nearly two decades. Now I'm ready to help put all of that hard-earned experience to use for you, with an entirely customized approach to training that can and will produce weight loss success.
Your program is built entirely around you, your body and your goals, I never utilize a cookie-cutter approach to fitness. Plus, I make sure that our programs can always fit into your busy and demanding schedule.
When you're not with me at the studio, you can feel free to call, email, or text at anytime of the day or night with questions, and you'll receive on-demand support, guidance, and answers.
That's the kind of commitment I personally make to you at the Body Master Fitness Studio. Get started with our SW Houston personal training and we'll help you get into great shape.
FREE Body


Transformation Analysis

The Body Master's exercise programs are designed to boost your metabolism, help you burn maximum fat calories, and get you in great shape in record time! You see, there is a difference between training to burn overall calories and burning FAT CALORIES, I will teach you about this when you come in for your free analysis.
Instantly Reserve A Free Analysis
Come in and discuss your goals today!
Free Fat Loss Nutritional Meal Plan
Free Abs Secret Report
Unlimited Motivation & Support
Small Group Training
You and 3 of your friends or family can come in to: strengthen muscle and become more fit, lose fat, become more flexible, have higher endurance, have done-for-you meal plans and grocery list, and learn lifestyle changes for a healthier life.
Reserve A Complimentary Session
Join an already scheduled group for a FREE WORKOUT
Our Fitness Studio Offers a Variety of Programs to Suit Your Needs
The Body Master Fitness Studio has been serving the Houston area since 1996, and is a serious alternative to the traditional health club. We offer a wide range of services: Three different Personal Training options, Aqua Training & Rehabilitation, Senior Fitness Classes, Stress Boxing, Nutritional Guidance, and Post-Rehabilitation Training. Our facility is much more private than large gym chains – you'll get more of a one-on-one experience with the Body Master. If you're not sure what you want or need to do then don't hesitate to schedule your Free Analysis so we can discuss your goals. We maintain a complete and fully equipped weight room and cardio-vascular area, the best of any private personal training studio in Houston, and best of all it is all there for your exclusive use. Request a FREE analysis today!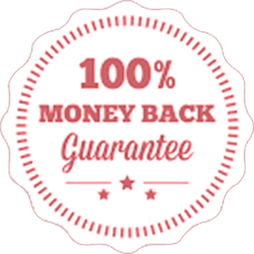 Get results… or It's Free
Are you a little skeptical about joining a new program? Well, just in case you are I created a guarantee that will remove any fears that you may have. Our 30Day Unconditional Money Back Guarantee will allow you to be fully refunded if The Body Master is not the perfect program for you. That's right, if you don't love your experience with us I'll personally refund every dollar, no questions asked.