This may be a little of a weird topic but I want to clue you in on one of the interesting ways I find to make sure I stay fit. This one is called, the Bathroom Fitness Plan.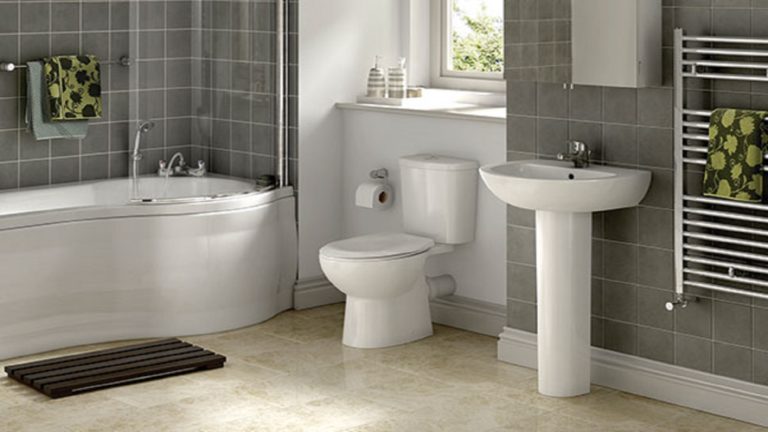 Before I dive too deep (no pun intended) I want to give you guys the scoop on exactly what it has to do with the bathroom. The Bathroom Fitness Plan doesn't give you super overnight results but on a day when you're too busy with work or can't fit in the time, it adds activity when you didn't expect it to. When I first came up with this idea, I was, like most people, rather unmotivated to stay fit. However, I did notice that as I sat at home, watching tv and drinking sodas, I would often get the call of nature. Since I'm an avid water drinker, this would occur four, maybe five times during a Netflix Binge watching session. So my bright idea was, "What if every time I go to use the bathroom, after washing my hands I got down on the floor outside and did 10 push ups?"
While that may not sound that extraordinary, let me tell you that it changed the way I look at fitness. During my first week, I knocked out 250 push ups within 5 days. While this might not seem impressive, figure in my weight and you'll start to see why this fitness plan can actually help boost your fitness level and also your mentality.
I weigh 165 lbs of solid "something" and each time I do a push up, I'm moving that weight off the ground using my core and my arms. In one post bathroom break workout, I would have pushed 1650 lbs. By the end of a day with just five bathroom breaks, I'll have pushed 8250 lbs. By the end of my first week attempting this, I pushed a total of 41,250lbs. Like with most exercises, it adds up quickly and with the bathroom fitness plan, my body began bulging in all the right places.
While this may seem a bit extreme for some people, try something simpler like 3 or 5 push ups to start. Then up them as you begin feeling the weight is comfortable. Not only that, but although it started as a bathroom focused activity, it eventually became just an intermittent activity you can do with anything. For instance, if you work in an office you feel comfortable getting down to do a push up in, why not set an alarm for every hour and a half to notify you it's time to do at least 10 push ups. Before the end of your work day, you'll have done at least 40 pushups and go home feeling like you just came from the gym on arm day.
The bathroom fitness plan may be something I made up on a whim but for homebodies or simply people who can't commit to an hour of working out after work, give this one a try and see the results for yourself. Also, pushups are just what I did, I'm sure crunches, squats, and other exercises would add up and get you toned just as well. Have you come up with any unusual fitness plans that help you stay in shape when you're not able to hit the gym? Why not share them in the comments below!
Until next time, think healthy, be healthy!