While this title may seem rather generic, let's look at exactly what I mean before right in. When I say "Learning to eat can help you begin effective weight loss", I don't mean eating "right" or eating the "right things". I actually mean, just eating enough food for your BMI or body mass index.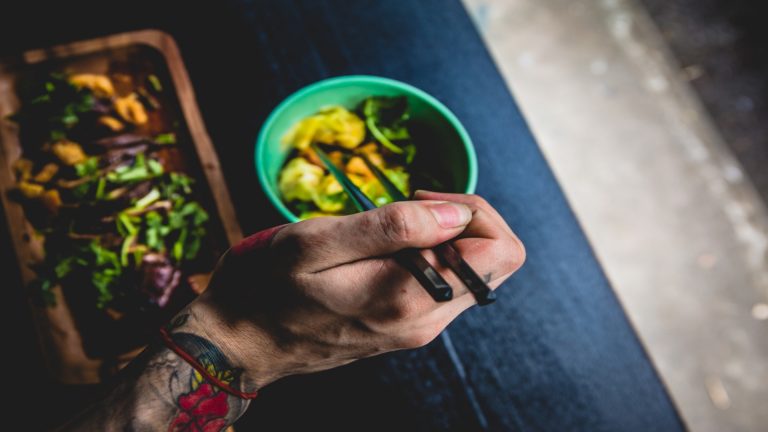 The common myths to begin losing weight are typically you need to either consume fewer carbs, take out all sugars, or stop eating entirely. However, all of these( like many myths) can actually hurt you in the end if done too quickly. Your body requires a certain amount of calories to really begin to function correctly. Many weight loss hopefuls however often neglect this fact before beginning their diet and they end up yo-yoing for months unsure of what they are doing wrong.
So how do diets work then? For the most part, hypocaloric diets do work. These are diets that are based on caloric restriction HOWEVER to be effective, you have to first be at your calorie target and that requires learning to eat. There are a number of websites out there where you can calculate your BMI and from there begin to figure out how many calories someone at your age, height, weight, and structure is meant to consume. A large number of people who begin training and dieting actually don't consume enough calories to begin with which is why they have that extra tire around the midsection or can't seem to slim down completely.
The reason for this is that your body needs good calories, fats, carbs, and proteins to really function. When it doesn't get the expected requirements on a regular basis, then it begins to hold onto fats and other things that it doesn't need and when you begin a diet suddenly, it holds onto them even more to compensate. It's a survival mechanism because the body believes it is starving.
When you first begin eating for you BMI, the amount of food you consume daily may surprise you. Immediately though, you'll notice an increase in energy, brain function, and overall happiness. That is because for the first time, your body is learning to eat. There will definitely be a little bit of weight gain but once your body hits the right amount of calories over the next few weeks, you can begin to regulate and lower the calorie count just slightly. Usually, to lose a pound a week, you want to eat about 250 – 300 calories less. This is only after you have shown your body what "regular" feels like.
Coupled with a good personal trainer and exercise, learning to eat will and does lead to effective weight loss with proper dieting whether you decide to go the no sugar, carb, or high protein route.Eating enough for your body to keep running like a well oiled machine is an essential first step to begin true and permanent weight loss. Until next time, think healthy, be healthy!