We all know to stretch before we begin an exercise but what about on days where we're just lounging around the house with nothing to do? While every personal trainer will advise you that stretching daily will help in the long run, not every one of them will be able to tell you exactly how and why daily stretching is an excellent idea regardless of physicality.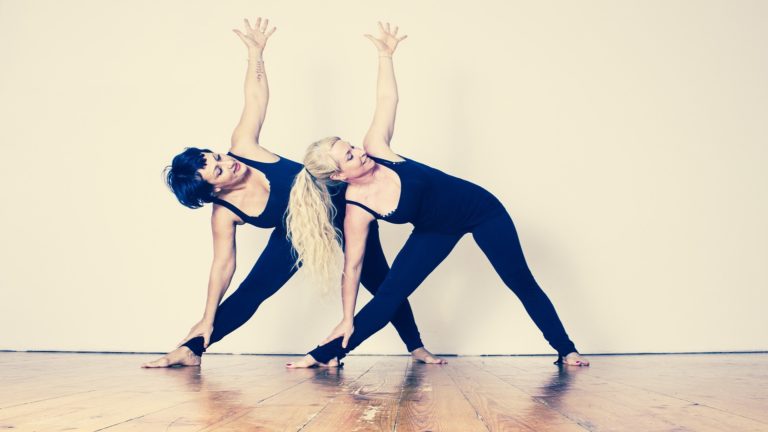 One of the main reasons anyone stretches, is because it does in fact get your body nice and loose and ready for movement with less pain and anguish. Static stretching (stretch and hold) still works okay for this aspect but utilizing mobility friendly stretches that put your joints and muscles through their full range of motion help quite a bit more as they ensure your body is at its tip top.
Aside from the obvious range of motion advantages, did you know that daily stretching increases energy and improves the way your body approaches workouts? When you stretch daily, as your range of motion improves, your body becomes more able to do exercises and weights that it wasn't able to fully do before. This is because although some of the motions in weight lifting are awkward, if you've performed stretching of a similar nature recently, your body retains the knowledge of how to move and can emulate it better.
The biggest benefits that keep the effects of aging away come from stretching's ability to help prevent injury by improving balance and malleability, as well as lowered blood sugar and stress. In a recent study involving 42 college students focused on how stretching would impact how long they could stay in a balance challenging machine, students that stretched were able to maintain balance far longer than those who just went for it. This led researchers to believe that it could help with fine muscle coordination or how our bodies adjust on a smaller level to help prevent tumbles.
Stretching is therapeutic as well and similar to exercise, can help with blood sugar. Another study from 2011 had a group of people drink sugary drinks and see if their blood sugar would be changed after stretching. Surprisingly, they did seem to have lower blood sugar levels which may have to do with the physical exertion. While stretching should never be forced, popping your joints, and neck can actually trick your mind into relaxing. It's why when you're in an argument and you stretch your hands over your head, it feels like you are able to better control yourself. Imagine if instead you assumed the archer pose, you probably would forget what the argument was all about!
Daily stretching, in and out of the gym, can lead to a better more healthy life as long as it's done in moderation. There is a point where your body is "too loose" and needs some rigidness to operate. Not only that, but pushing yourself past your comfort levels can prove painful if you do too much, too quickly.
Hopefully I was able to stretch your mind today and until next time, think healthy, be healthy!