Aside from having world-class skills in their respective sports, Olympians are known for their amazing self-control when it comes to their diet and fitness. Victoria Pendleton MBE, a two-time gold medal winner, is one those. Many consider her as one of the most revered British athletes of her generation, claiming she's the embodiment of a bona fide role model. Though Pendleton has completely turned her back on cycling, and found herself another sport to stay disciplined and fit at 36-years-old.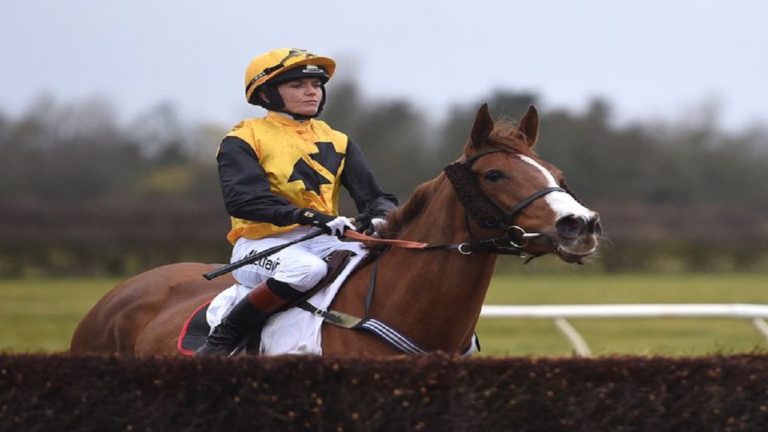 Victoria Pendleton found horse racing to be an extremely rewarding sport. In March 2015, she surprised her fans by announcing her shift from one saddle to another, with the aim of competing in one of the UK's biggest races, the Grand National. Pendleton made her professional debut five months after the declaration, impressively bagging second place in the Betfair Novice Flat Amateur Riders' Handicap at Ripon Riding Royal Etiquette.
Following her successful first appearance, Victoria Pendleton's interest peaked. She trained under the guidance of Paul Nicholls, a renowned horse-racing mentor who also writes tips for Betfair Grand National. The next year, Pendleton and her racehorse, Pacha Du Polder, competed in other major events like the Foxhunter Chase, where she finished fifth. This, according to her interview with the BBC, was a monumental life achievement.
Victoria Pendleton wouldn't have reached the level she did in her sporting career without self-discipline that starts with her food intake and her training regimen. In terms of her diet, being a vegetarian, she prefers snacking on olives and almond butter. She also likes to dip chopped up carrot sticks in hummus. A basic one-day meal features muesli and/or mixed fruits with yogurt for breakfast, corn crackers with avocado, cheese, and tomatoes for lunch, and Thai or Indian food for supper.
During the peak of her cycling career, Victoria Pendleton's coaches didn't allow her to do a lot of outdoor running. It was due to the fact that the sport specifically targets the quad muscles, while running focuses on the calves and hamstrings. In addition, her trainers didn't want to put her at risk of injuries. Now that she's retired from cycling, she regularly jogs at a steady pace for her daily intake of cardio.
For her strength and conditioning routine, she leans toward kettlebell exercises and bodyweight training. The key to horse racing is to build upper body strength in order to control and endure the challenges the sport presents. Moreover, she cross-trains in boxing, a sport that mixes power, speed, and endurance.
In essence, Victoria Pendleton isn't one of those retired athletes who relish a relaxing life after sport. She's the epitome of an athlete who finds new passions, as well as stays disciplined throughout. People can look up to her in such a way that they see a true role model in a somewhat obscure sport. For more diet suggestions, fitness tips, and sports articles, be sure to visit the blog section of The Body Master.