We all fondly remember those days when our parents would sit in the kitchen with the store bought pack of Jello Pudding and whip up this tasty treat. The problem is, now that we're older and looking to stay in shape, chocolate pudding is not the best food to get if you're trying to stop gaining weight. But what if we can make this treat into a healthy workout incentive? This is the idea behind today's Sugar Free Sunday, Protein Rich Chocolate Pudding. Yes, I hear the contradiction but we have to start slow!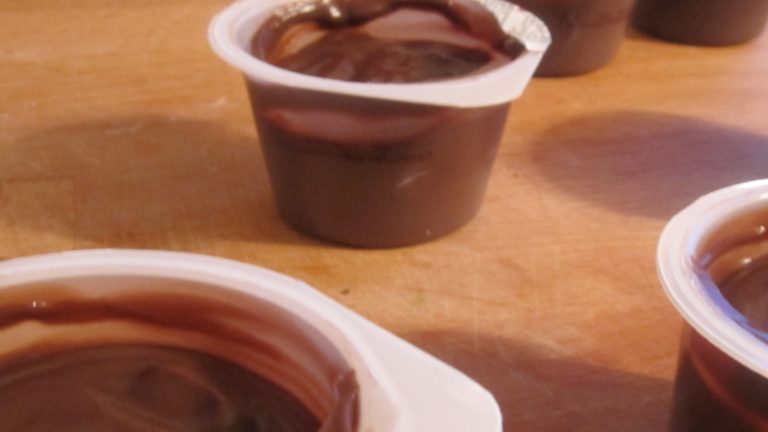 To begin, let's look at the nutritional stats of a standard cup of chocolate pudding you can buy from the store.
1 Serving Size (28g) of Jello Instant Chocolate Pudding With 1/2 Cup 2% Milk
100 Calories
0g Fat
0% of any Vitamin
18mg sodium
18g sugar
Not exactly the best dish since there is almost no nutritional advantages for eating this. Now let's take a look at our recipe!
Protein Rich Chocolate Pudding
Ingredients:
1/4th a cup of Dutch cocoa powder
1/8th teaspoon of salt
3/4ths teaspoon of vanilla extract (Pure preferred)
1 pinch of uncut Stevia OR 1/4th cup of sugar, maple syrup, or honey
2 cups Fairlife 2% reduced fat milk (the secret ingredient)
Another 1/2th cup of Fairlife 2% reduced fat milk mixed with 3 tablespoons of cornstarch. (Don't worry, the rest of the ingredients almost negate this part).
OPTIONAL: Add in 3.5 oz of chocolate chips or shattered chocolate bar
Instructions:
Heat the 2 cups of Fairlife in a saucepan over medium high heat while mixing in the salt, cocoa powder, and your sweetener of choice. Be sure to keep an eye on this as milk burns extremely fast. Lower heat if it begins to cook too quickly.
While the milk begins to warm up in the sauce pan, whisk the cornstarch and 1/2 cup milk in a bowl until it dissolves.
Once the milk is warm, add in your cornstarch mixture and bring to a boil. Once it begins to boil, stir CONSTANTLY for two minutes.
Lower heat to a simmer for an additional minute then turn off the heat. Stir in the vanilla extract (and chocolate pieces if you chose to add these in) until it all melts together.
Put the pudding into the fridge to thicken and it will be good to go within a few hours. Remember, the longer it stays in the fridge, the more it will thicken so be sure to consume when you're ready to enjoy.
Now that we've figured out our protein rich chocolate pudding. Let's look at the nutrition facts! This recipe should make a good 3 servings and each serving contains:
172 Calories
.198g of Sodium
6.2g of Fat
22.3g of Carbs
5g of Sugar
14.2g of Protein (WOW)
5.7g of Dietary Fiber
8.7% of Daily Vitamin A
34.3% of Daily Calcium
1% of Daily Iron
.02g of Cholestorol
And that's just in one serving! Amazing right? Not only does it prove to be delicious but also packs a punch for a post heavy workout reward. While there is still some sugar involved, it is definitely a nice alternative to the typical store bought and tastes just as great. As with any good recipe though, experiment around and see if you can't boost the healthy portion of the dessert while keeping the taste.
Until next time, think healthy, be healthy!