On this Sugar Free Sunday, I wanted to dive into something a little different this time around. Sadly, I haven't the foggiest on how to make my own amazing Ice cream that isn't full of hard pieces, however, I am a connoisseur when it comes to this dairy treat. One of the biggest struggles with beginning any sort of diet is giving up the things you love and for me, it was ice cream and baked goods. While baked goods that fit well into any diet are still few and far between, I did find two brands of protein rich low-calorie ice cream that are not as bad as their full flavored counterparts and in moderation can easily be eaten while on a diet.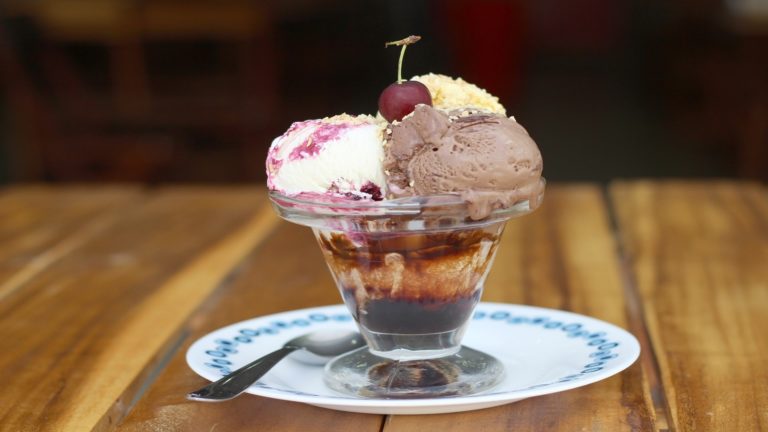 Halo Top Ice Cream
As far as protein rich low-calorie ice cream goes, Halo Top is a great brand to begin with. On average, their flavors range from about 240 – 360 calories and 24g of protein per pint! If you think about it, a pint of ice cream is quite a lot to have in one sitting but it is good to know that once you complete one, you haven't ruined your intake completely for the day.
Their main boast, however, is that they use organic stevia instead of regular sugar which is a good alternative to sugar but also makes their ice cream have a slightly different flavor. But with the sheer amount of flavors, Halo Top is a great choice for people on a diet. If you're looking to try one of these out in Houston, TX, they are readily available at Randalls, Kroger, and even Whole Foods.
Artic Zero Ice Cream
While Halo Top is the more decadent on the list, Arctic Zero is where we start seeing far lower calories. Arctic Zero ice cream comes in both pints and bars so you can find what your heart desires. One pint of Arctic Zero has on average 200 or fewer calories and around 28g of protein which, in my opinion, puts most of its flavors leagues above Halo Top.
The main issue I have with this ice cream is because of its different calorie goals, the flavors tend to be a little untraditional with flavors like "A Touch Of Mint" instead of mint chocolate and so on. While this could turn off some dieters, the flavors are just as rich and come in plenty of variety to help crave your ice cream cravings.
In Houston, you can find this brand at just about any grocery store including H.E.B. & Walmart.
Next time you're with your personal trainer, why not surprise him by saying you ate a pint of ice cream last night and see how they react before you reveal how healthy each ounce you consumed actually was!
That's it for this Sugar Free Sunday and until next time, think healthy, be healthy!